About M. LaHart
For over 20 years, M.LaHart & Company has been committed to offering graduates, alumni and fans the finest quality products to honor their proud university affiliations. The driving force of the company has been the belief that only gifts of the highest integrity can faithfully uphold the traditions of America's finest institutions. This commitment, matched with white-glove service, has made M.LaHart & Company one of the fastest growing and most respected businesses in the collegiate market.
The M.LaHart roster of schools is continually growing and now includes over 110 major NCAA schools from across the country, including all of the United States' service academies, the Ivy League and prominent universities from across the USA. In 2019 M.LaHart launched an entirely new initiative in partnership with NASCAR by designing a line of accessories, jewelry and home goods featuring America's most popular race car drivers.
Founder Michael LaHart's vision was to offer a level of quality never seen in the collegiate market previously. He established new and exclusive relationships with such world renown brands as TAG Heuer, Montblanc, Movado and Simon Pearce.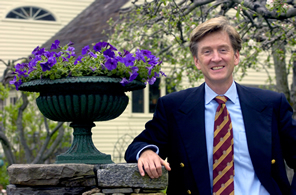 M.LaHart & Company provides unparalleled personalized customer service with custom engraving on many products and knowledgeable representatives who are more than happy to assist with selecting exactly the right gift for each customer's needs.
Michael LaHart graduated from Duke University and received his MBA from INSEAD, Europe's premier business school. While working in Europe for 8 years, he developed relationships with some of the finest jewelry designers and manufacturers in the world. These influences are reflected in the company's high-end product offerings and devotion to exceptional customer service.
Click here to read the M.LaHart Labor Code of Conduct.